A great portion of this Welsh castle walls have fallen but with an imagination and a schematic of the castle, a visit to this beautiful area in the hills of Wales is enjoyable. Along this narrow path are the remnants of the outer curtain wall, which surrounds the inner area of the castle.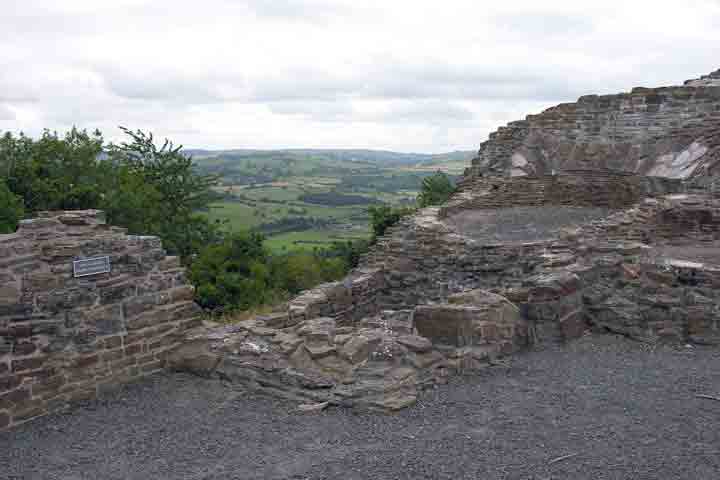 The remnants of Dolforwyn Castle are on an elevated position above the Welsh town of the same name & free access to this historic site is by a walkway from the road below.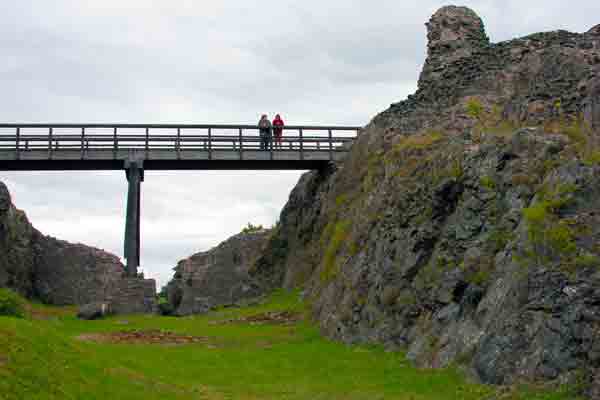 Montgomery Castle is located above the town of the same name in Powis and had three successive baileys (area surrounded by castle walls) and a drawbridge over the span of walls between the outer and middle area would have been located where the pedestrian bridge is now located. Multiple curtains provided increased defense as successive walls would have needed to be breeched to conquer the castle.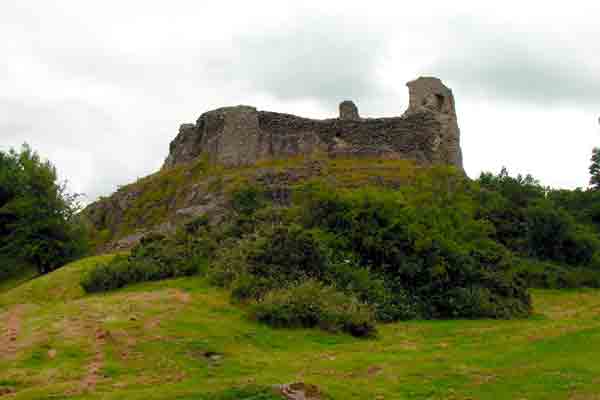 For this photograph of Montgomery Castle, I stood at the edge of a very rugged and steep slope, which was located directly behind me to photograph the outer walls of the third bailey or ward of Montgomery Castle.