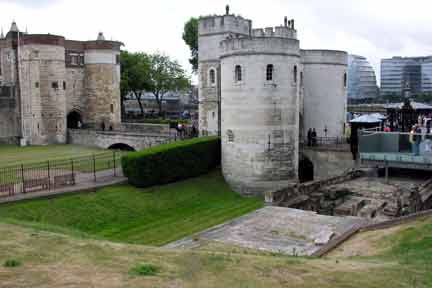 This was the entrance to the Tower of London and a moat and drawbridge were positioned below.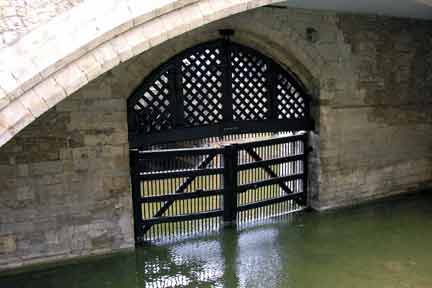 This is the traitor's gate where enemies of the King of England were brought through for public executions and William Wallace, the patriot of Scotland, was brought through this gate to his execution for refusing to acknowledge the English rule of Scotland.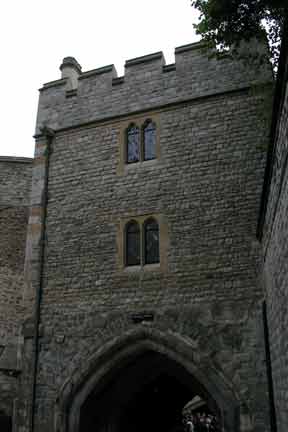 This is the Black Tower, named for the imprisonment, disappearance, and presumed murder of the two young sons of Edward IV, the twelve-year Edward V and 9-year-old Richard of Shrewsbury. The Duke of Gloucester, their uncle, declared them illegitimate (that did not seem to hurt William the Conqueror, who was also known as William the Bastard ) and was crowned King Richard III.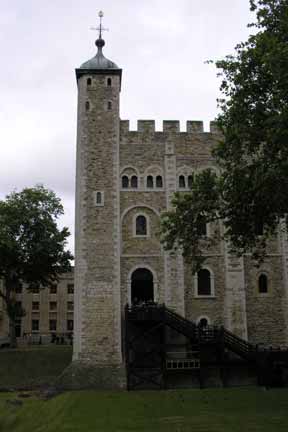 This castle is known as the White Tower, constructed under the authority of William the Conqueror and dates back over nine hundred years ago.