Antti farmstead is an example of farmsteads with enclosed yards that were constructed in the Middle Ages in villages of western Finland and these were built ca. 1820. The building in the middle of the yard had a fish shed to the right, a dwelling for an uncle on the left and the main homestead is the red building in the distance.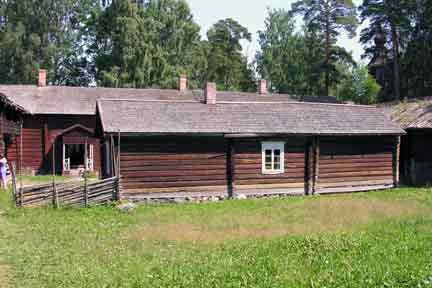 Karelian, which is the south eastern region of Finland, storehouses were smaller than in Western Finland, the sleeping shed was often moved by a son or daughter to a new home site and the storehouses usually had step-pitched roofs unlike their Western Finnish counterparts. These buildings were erected in the 19th century.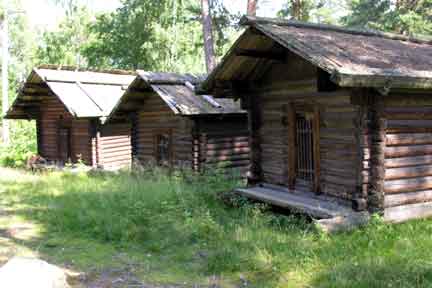 The Pertinotsa Farmhouse was moved to the open-air museum on Seurasaari in 1939 from an area ceded to the U.S.S.R. after World War II. It was customary for the sons and daughter-in-laws, along with their children, to remain at the house forming an extended family, which they shared with livestock.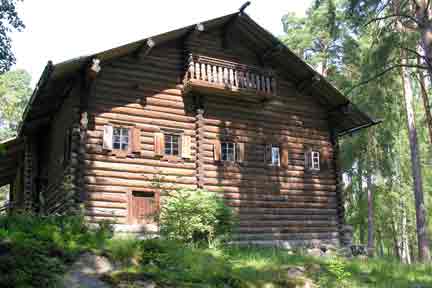 This water-powered sawmill is from a manor in the southern region of Finland and first mentioned in 1664. The mills were to provide for the needs of castles and manors in Southern Finland, the sawing of lumber was one of the activities of the upper class and gradually, farmers and freeman began to saw lumber.