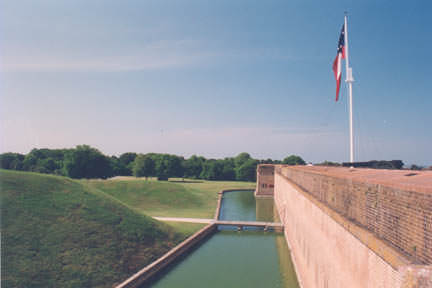 On the left is the demilune, a huge triangular piece of land surrounded by a moat on all sides that protected the gorge wall, the unprotected rear wall of Fort Pulaski. The other four sides of the fort had artillery emplacements and a total of forty-eight cannons.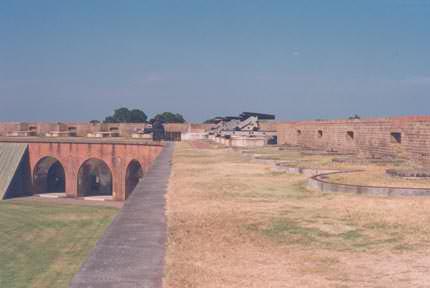 Fort Pulaski resembles one half of an octagon in its construction, with the gorge wall being the longest of five sides and the other four sides utilized gun emplacements and cannons. The Savannah River is to the left, forward is Lazeretto Creek and Tybee Island. The two walls is this photograph suffered damage and responding very poorly in an artillery duel as the range of the Confederate guns was insufficient to reach the Union guns.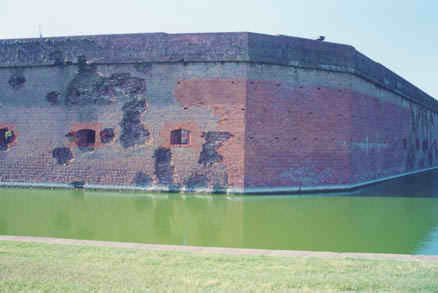 Fort Pulaski was completed in 1847 and with its seven and a half foot thick walls the ultimate in defense of its day and remained untested until the War Between the States.
The effective rifled fire from over a mile distant and only thirty hours breached the walls and the garrison surrendered the fort. The Union patched the holes in the fort with a darker red brick. The fall of Fort Pulaski and the increased effectiveness of the Naval Blockade kept Savannah from exporting cotton and importing military supplies.