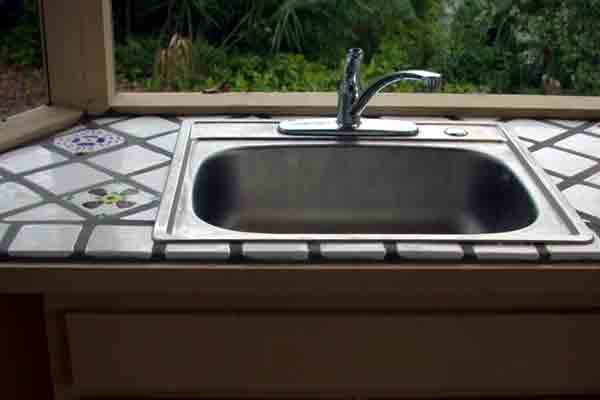 We replaced the sink and faucet, which was old, with a stainless steel sink and a new faucet.
The grill and roll top cover was purchased from Chicago Combustion and is all stainless steel with three burners totaling 38,000 BTU.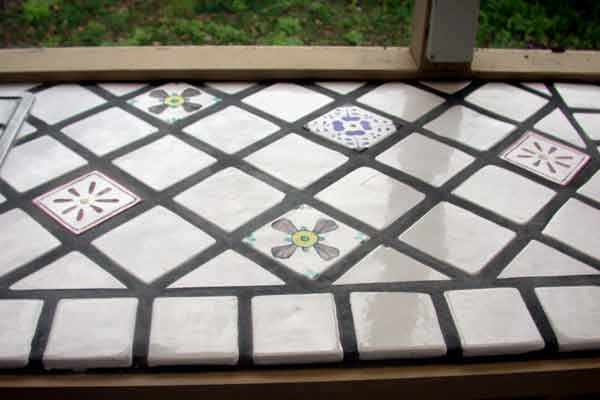 We got the idea of Mexican hand painted tiles from a stairwell at Pecos Bill's Restaurant in the Magic Kingdom.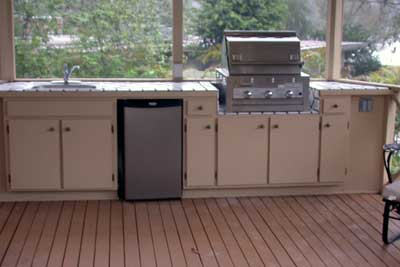 Here is the final results of our rebuild of the gazebo's kitchen and with all new fixtures for the sink, a new refrigerator and propane gas grill, an entirely rebuilt cabinet area, and new tiles make an outdoor kitchen for our home.