This photograph is looking though the living area of the great room and the sheet rock walls on both sides of the fireplace showed water damage, so we replaced those walls.
The roofs above the main floor are staggered with ten-foot walls in the great room and eight foot walls at either end of the main floor and the wall between the upper and lower roof leaked. The exposed studs are between the main entry foyer area and the den.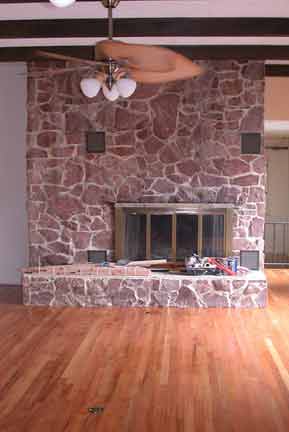 The entry foyer of the main floor is to the left of the fireplace and to the right the stairs to the lower floor. We decided on painting the walls Haystack, which works well with the color of the natural wood floors and the stones of the fireplace.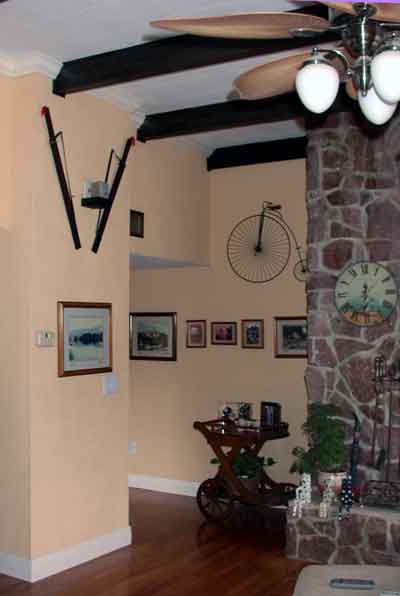 The area below the penny-farthing bicycle we utilized to display photographs from our trips to the resort Portmeirion in Wales. We simulated a seventh wood beam by staining a two by ten wood board above the bicycle. Between the swords is one of the five bracket less shelves we built and stained ebony for the surround sound system. The base molding is five inch plus base molding, which we painted linen white.