This is the original room prior to our demolition, which I enjoy almost as much as the rebuilding.
This is the common wall to the apartment kitchen and we re-wired the plugs on the kitchen wall, as well as added some plugs and a switch for a light fixture we would install above the sink. To the left is the coaxial cable line and on this wall, as on all four walls, we would install two new boxes for electrical service.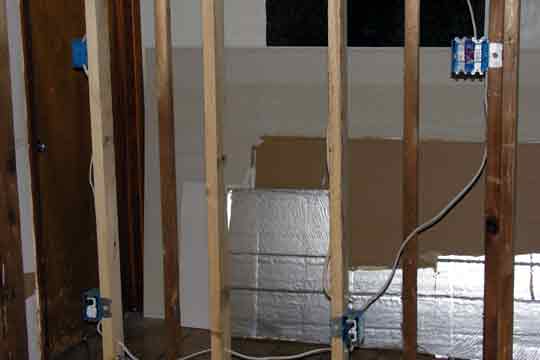 This is the common wall to the short hall and we replaced a staggered two by two wall studs with two by fours and installed new wiring. The blue box on the left is for one of two three way switches for the short hall light fixture which we would install, the two switches on the right by the opening are for the ceiling fan and light fixture.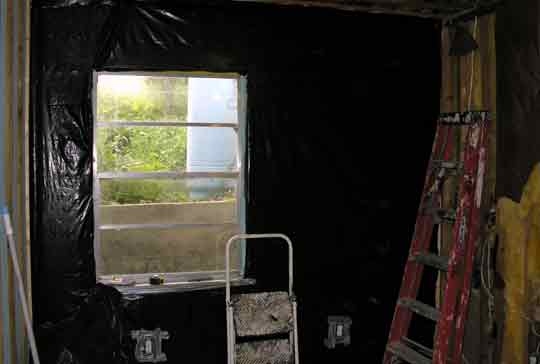 This is one of two cinder block walls in this room in which we installed drywall over furring strips, insulation, and plastic vapor barrier. Below the window to the left are the Ethernet and land phone lines which we would install and the window and window frame would be replaced.