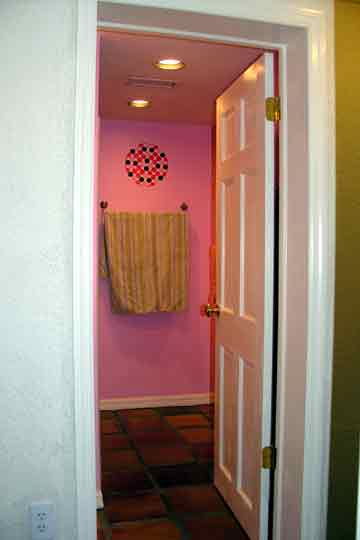 We custom ripped two by twelve pine board to nine and a sixteenth inches in width for the door jamb, installed a new six-panel solid door with Baldwin brass door hardware, and a Super Saltillo floor finished the remodel of the children's bathroom.
We installed a GFI outlet to the right rear of the sink. The vanity, vanity top, medicine chest, and the faucets and handles are all new.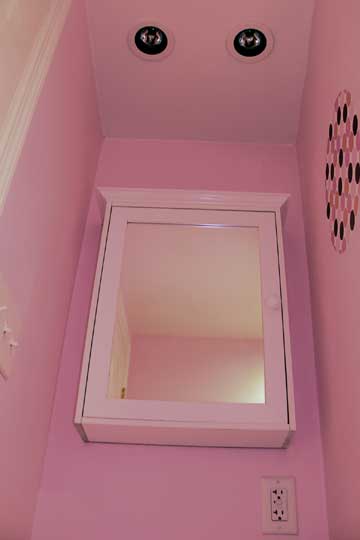 We installed two three-inch recessed lighting fixtures in the new ceiling for lighting of the vanity alcove.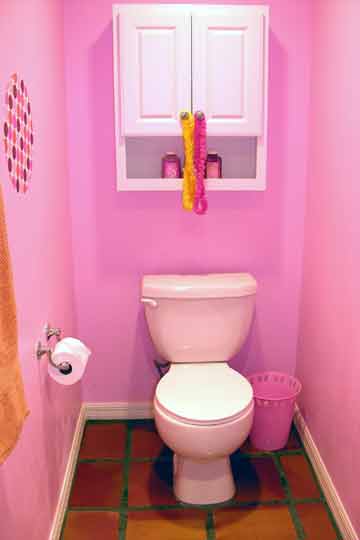 The toilet was replaced as the original toilet was damaged during the tear down of the bathroom and the storage unit above it is new, as is toilet roll holder and all the towel holders.