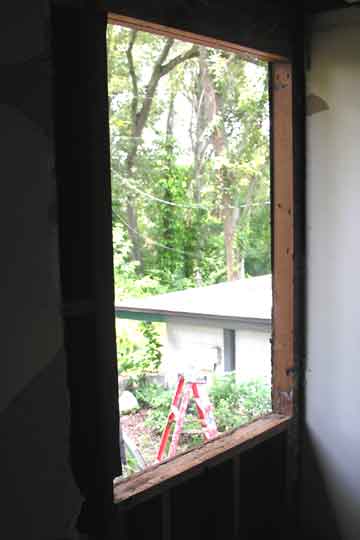 We removed the single pane aluminum framed window and would rebuild the frame below the window to accommodate a slightly longer window.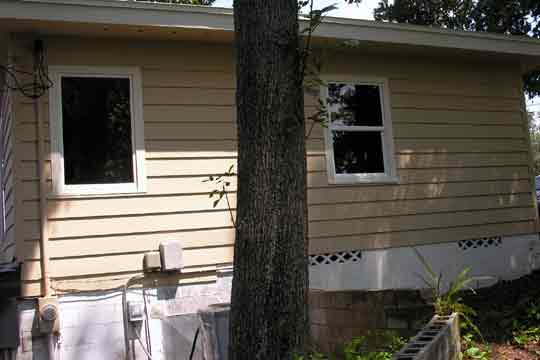 A new dual-pane energy efficient window with bronze tint was installed in the main floor den, which is to the front of the home. The stairwell window, on the left, was positioned slightly higher than the den window and we compensated for that by placing a slightly wider molding on the top of the both windows. We elongated both window openings and now both windows are of the same height and in the same position.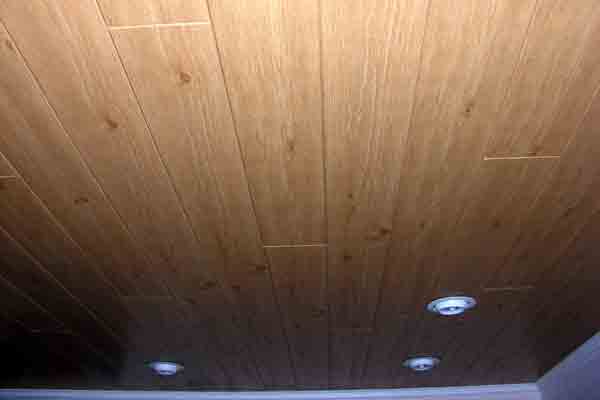 We installed a two by four grid with twelve inch on centers to attach the wood plank ceiling, which came in seven-foot lengths and attached with metal clips and wood screws, and have installed three eye-ball recessed lighting fixtures, which will be above where my desk and return will be positioned.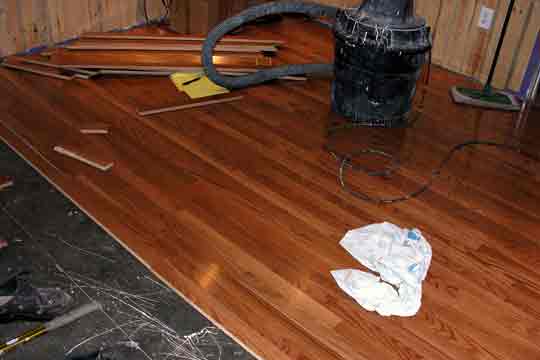 We installed two and three quarter wide oak hardwood floor with a "honey hue", which measures two and three quarters wide, which necessitated removal of a plywood floor nailed to the sub floor.