our house
We enlarged the small pass through several inches toward the ceiling so that the door and window casing molding along the top of our new opening was level with the same casing on the doorframes throughout the room and increased the width toward the rear wall of the main floor.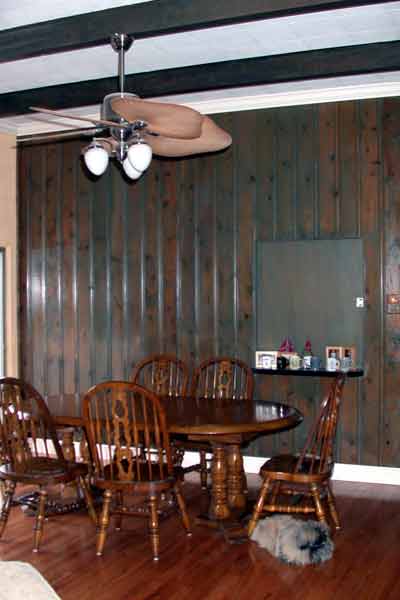 The house when we purchased it had a small pass through with a door and we elected to open the great room to the view of our new re-constructed kitchen and would create an eight foot by four feet opening.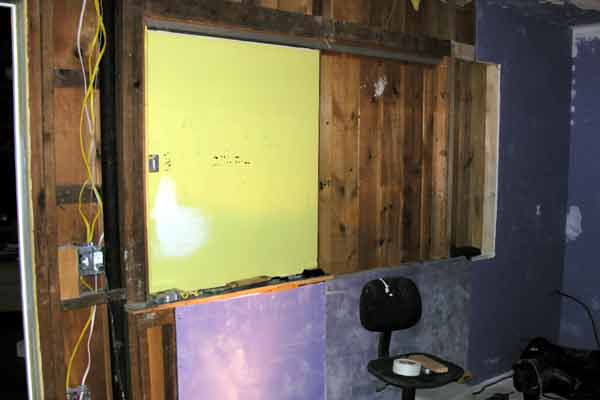 We worked slowly on the rehabilitation of the main floor kitchen from early 2008 until late in the year and the new opening from the kitchen side was taking shape in this photograph.
The kitchen with its lowered ceiling and wall above the cabinets decreased the volume of the kitchen and even though a nine and half feet wide by nineteen feet long area seemed confined. By raising the ceiling to its full eight foot height with the exception of a small area by the garage door and constructing a four by eight foot opening in the common wall between the great room and the kitchen wall we increased the airiness of the kitchen.

To The
Previous
Our
House
Page


To The
Next
Our
House
Page
quick links to our house pages