By the time we got to the kitchen, Frank was a master at teardowns and the kitchen was reduced to the studs.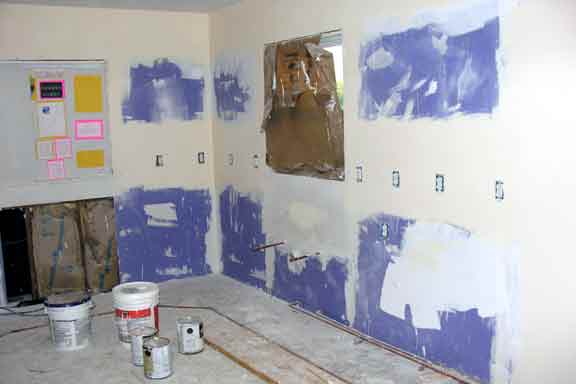 We insulated and used mold resistant paperless sheetrock, which we used for the majority of the renovations early on.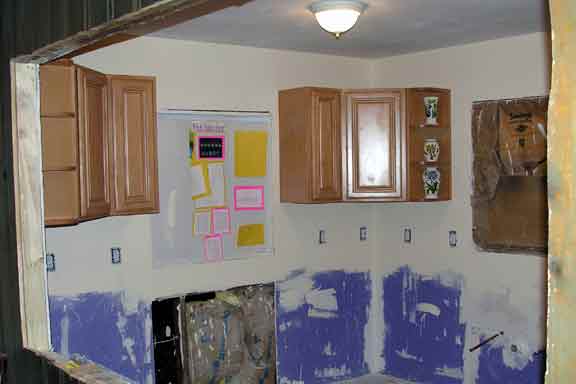 After several more months of very slow work- we actually had some cabinets up.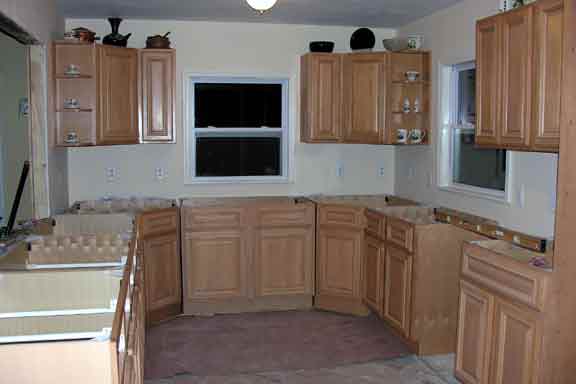 Finally- we were almost there. All we needed was the countertops and a tile floor.