We removed all the old sheetrock, replaced with mold resistant waterproof drywall, and would build a new wall thirty some inches from the original bathroom wall and to the right of the new entrance we have a closet area several feet deep.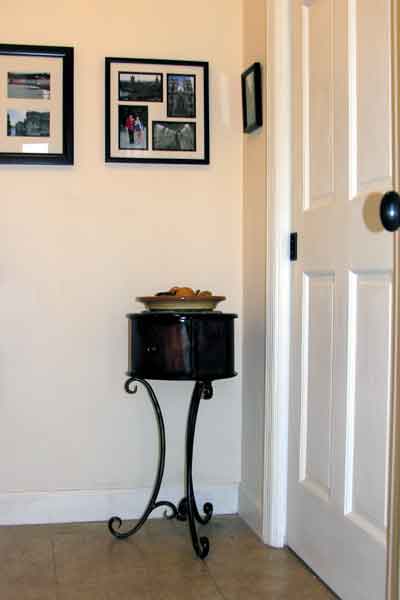 I installed a thirty-inch wide six-panel solid pine door in a pocket-door assembly in the new wall, which did reduce our bathroom area to seven feet by six feet, which still allows for some movement in the new, smaller bathroom.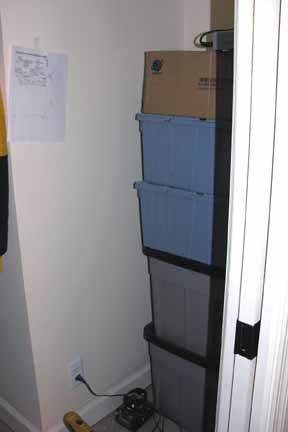 The new closet area can accommodate two columns of large plastic storage bins or large cardboard boxes and we could centralize these storage bins, which were in several locations around the house.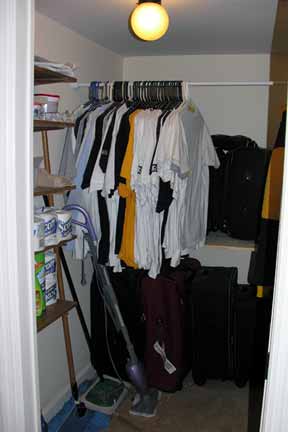 To the left of the entrance to the closet I installed several shelves for bathroom and cleaning supplies and the area to the rear of the closet, which was the orignal closet, we brought our luggage set, which was in one of the apartment bedroom closets and some overflow of clothing of mine, which was also in the same apartment bedroom closet.