The removal and disposal of the old flooring was a slow and tedious process and it was no surprise that once we removed the flooring we found more damage below on several of the floor joists.
The gazebo measures eighteen feet across at the widest point, some cinder-block stone pillars have shorter lengths of boards meeting in the middle,i and we attached boards on the staggered floor joists to allow a continuous straight line of nails across the wider portioons of the gazebo.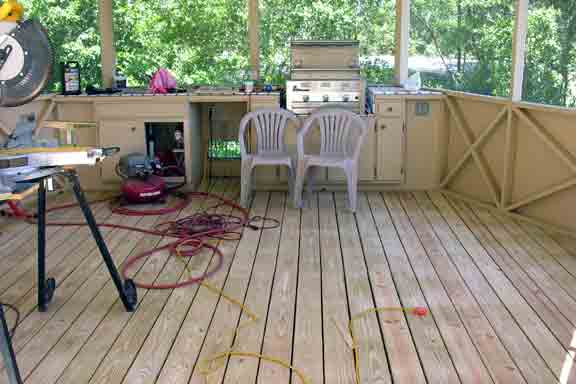 We initially coated the treated lumber with Thompson's Water SealNj which later only trapped dirt within the coating. I tried bleaches and power washing without any success and eventually we decided to paint the floorboards.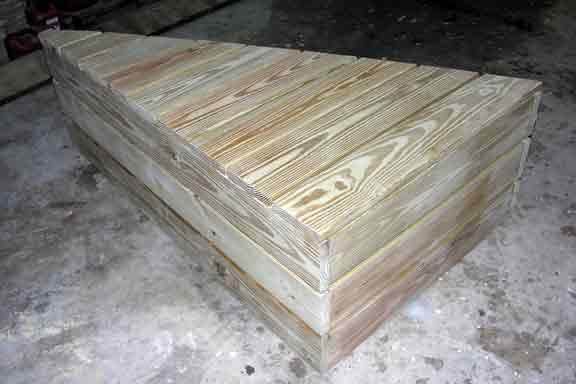 We built a wooden box to house the water supply with two lengths of garden house to wash down the gazebo and the adjacent pool deck and for the pool cleaner and some miscellaneous pool cleaner parts.