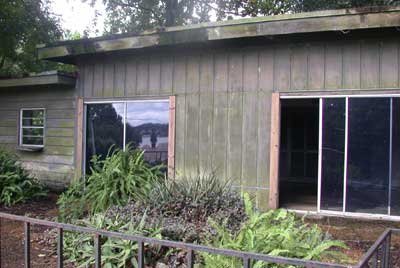 The was the back wall of the main floor and roof gardens when we purchased the home, which had two pairs of eight-foot wide sliding glass doors and a good portion of the siding and fascia was covered with lichen.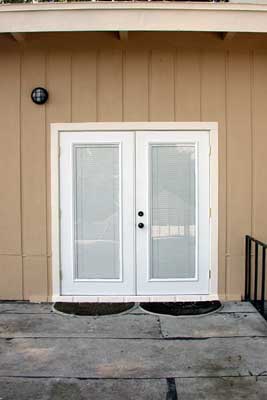 The is one of the two pairs of six foot French doors with integrated blinds between the two panes of glass that replaced the eight foot sliding glass doors and as a bonus we increased our wall space on the rear wall of the great room by four feet.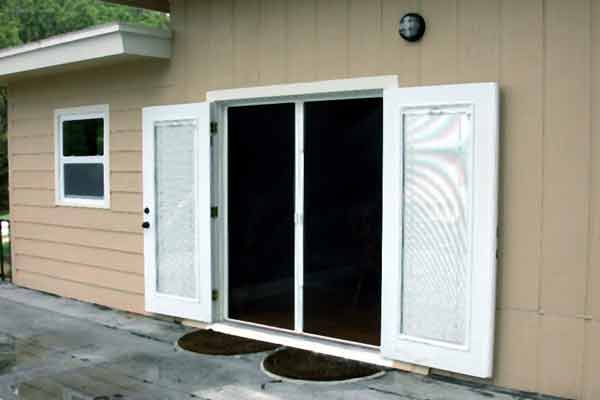 Aimee and I installed retractable screen doors for each set of French doors, which will allow us to enjoy the breeze from the north off the lake below in the spring and the fall.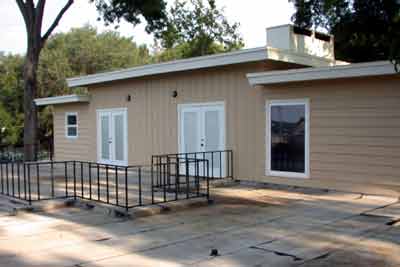 The windows the builder installed were single pane aluminum framed windows and these would be replaced by a more energy efficient dual paned window with a vinyl frame. We replaced the soffit and sanded or replaced portions of the fascia.