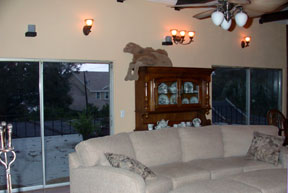 Eight foot sliding door units allowed little space on either side of the hutch and only inches to the right of the dining area doors and the kitchen-great wall wall.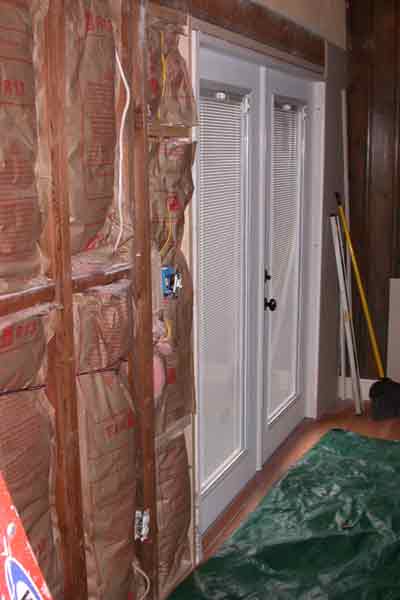 I removed most of the sheet rock from the paneled wall to the picture window by the stairs leading to the lower floor and installed insulation along the rear wall of the main floor.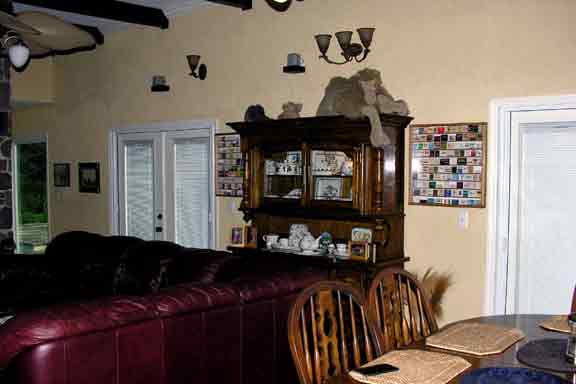 The increase in wall space on the rear wall allowed for placement of wall decorations, which allowed for wall decorations on either side of our hutch.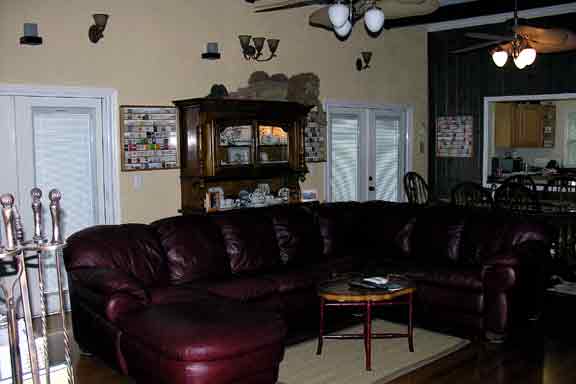 We made and installed two bracketless shelves on the rear wall for the back speakers of the television audio system and placed three lamp sconces on the rear wall.