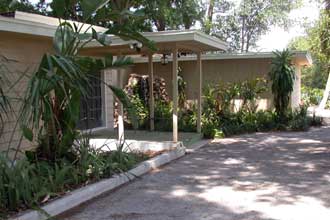 We removed several trees and foliage that obstructed a walking path to the garage front (on the far right of this photograph) and the second driveway and later on, I removed many overgrown plants that were to the left of the front door.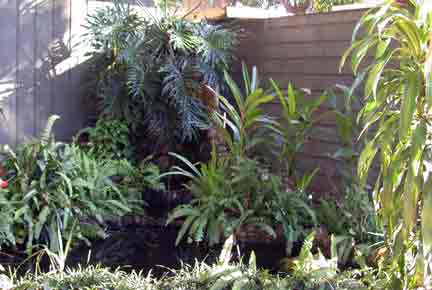 The previous owners had placed a large plant in a cylinder on soil that was terraced up to behind the waterfall and this soil had deteriorated sections of wall in both the front of the home and the rear garage wall.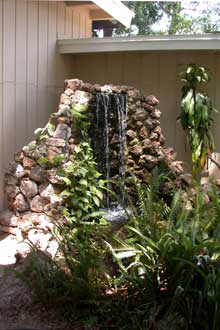 We removed the soil and plant behind the waterfall, replaced several studs in the back corner of the garage that were rotten due to water and soil damage and installed six sheets of T1-11 wood paneling. We now have horizontal cedar siding at each end of main floor and garage and the plywood paneling in the middle two wall sections behind and adjacent to the waterfall and ponds.
The tinted window that overlooks the waterfall and fishpond is a repalcement windwos and we installed wood doors to replace the doors, which were deterioted.