We ran additional electrical wire into the ceiling, one switch for the fan light and one for the fan, and installed a ceiling fan box, and installed sheetrock over the cinder-block wall.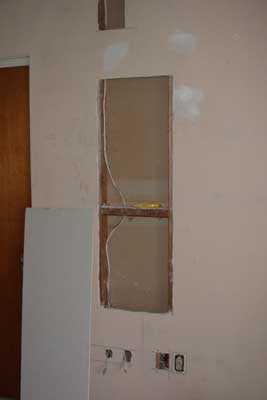 Every wall we have worked on so far has at least one fire-break, the Great Room had two, and this room was no exception. The fire break also necessitated the removal of a portion of this wall to install Ethernet, cable, and phone lines into the room.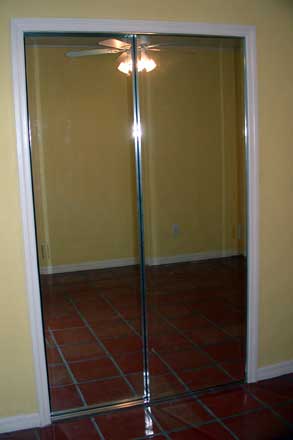 We installed beveled mirrored sliding glass closet doors as a replacement for the slab hollow core doors and we installed colonial base and door moldings.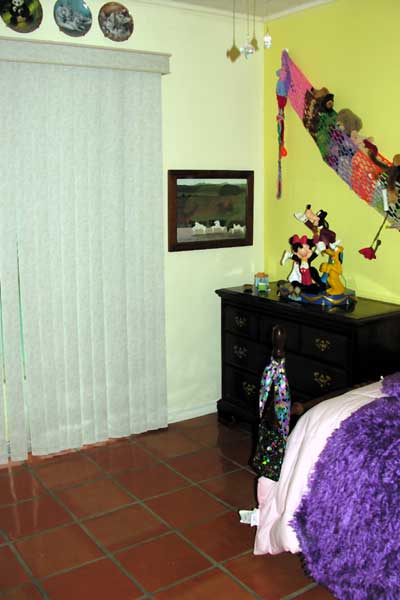 We visited several tile showrooms and viewed far too many tiles with no positive impression on Aimee; then we discovered hand made Mexican Saltillo tiles, which did leave a favorable impression on my wife.