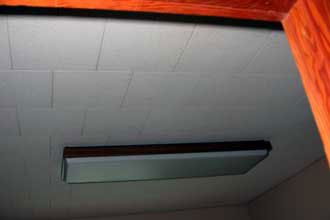 The original tiled ceiling was laid in a staggered fashion, a full tile to the left in one row and the next row a full tile to the right, which we would replace with Armstrong's twelve-inch Wellington.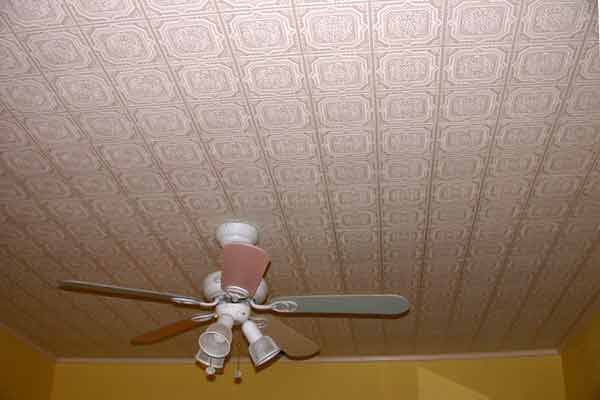 Our newly installed colorful fan and ceiling tiles the colorful Disney brand paint we painted three walls, the forth wall we painted a Disney off white and the molding was painted high gloss linen white.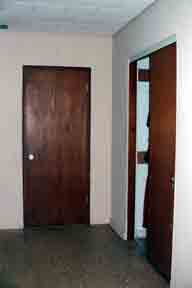 The entry wall of the middle bedroom was cinderblock with a plaster overlay, and the installed sheetrock added one more inch of thickness to the wall, which necessitated ripping two by twelve's and constructing a nine and a sixteenth inch wide doorframe.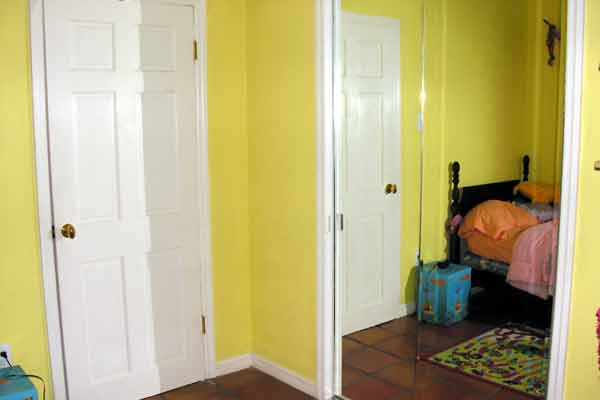 We replaced the entry and closet doors, as well as the new sheet rock wall, which covers the cinderblock wall. The hinges and the oval passage doorknobs are bright brass, which the Baldwin Brass Company manufactures and we will use these throughout the long hall of the bedroom area of the lower floor.