With all the backtracking, u-turns & getting lost along the roads and stopping for the scenery, it took me some time to navigate the peninsula. I think that person on the television travel series on PBS claimed it could be in a few hours but it took me most of the day but it was a lovely day.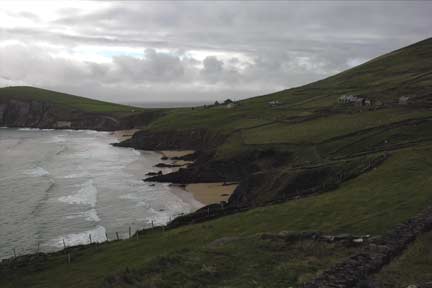 This monument along the roads of the Dingle Peninsula is dedicated to the soldiers or warriors or Ireland is in the Gaelic tongue & commemorates the resistance to the British rule in Ireland.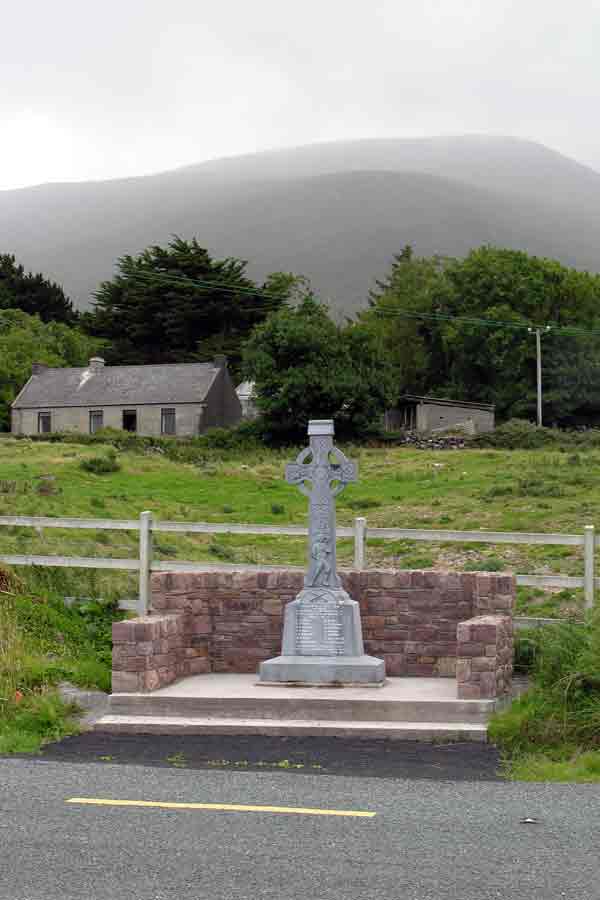 This 2500 hundred year old Dunbeg Fort, or An Dùn Beag, is part of the Fahan group of Beehive Huts and is located on a cliff promontory in the Dingle Bay & may have been occupied as long ago as 800 BC and used continuously through the Celtic Period to the 10th Century.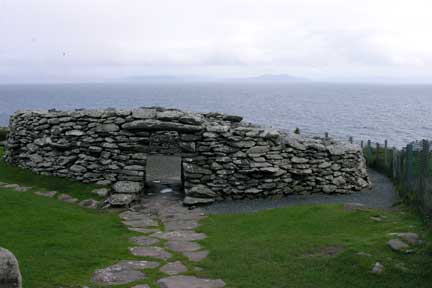 The Dunbeg Fort was constructed without mortar with a slight downward tilt toward the outside of the building to allow rainwater to fall outside the structure and this construction is known as corbel vaulting.