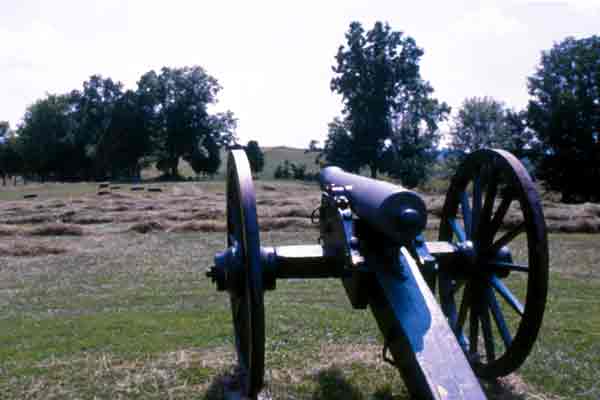 General Maneyís brigade was on the right of Cheathamís division. Brig. General Maney four-gun battery, Lt. William Turner's Mississippi Battery, dueled with Capt. Charles Parsonís battery of the 33rd Brigade of the 10th Division of the First Corps.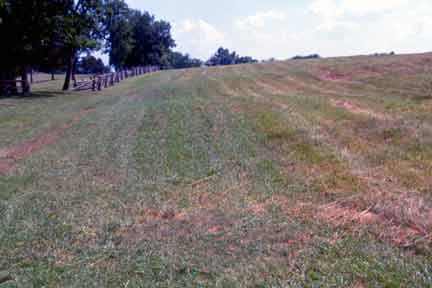 Sixteen hundred Confederates of General Cheathamís Division crowded behind the area of this fence. The Tenthís Division commander, Brig,. General James Jackson, was killed in action and the command of the division fell to Brig. General Terrill, who previously held the command of the 33rd Brigade of this division. Brig General Wm. Terrill became obsessed with the safety of the artillery, made a poor command decision and ordered the 123rd IL Regiment forward and they were repulsed with heavy losses.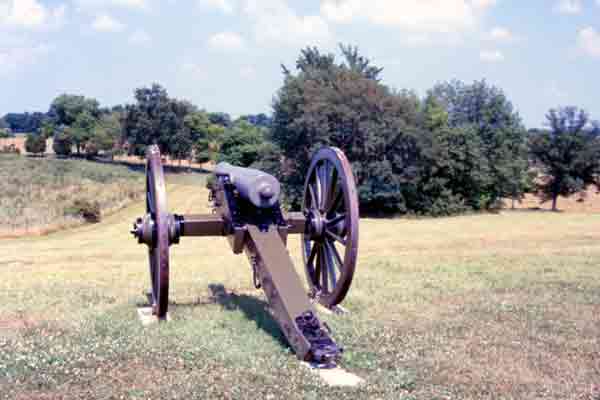 Capt. Charles Parsonís eight gun battery of Terrillís brigade was located on what is now named Parsonís Hill and this is looking in the direction of Brig. General Maneyís advance on the Union position, whose brigade charged up this hill and seized the Federal battery.