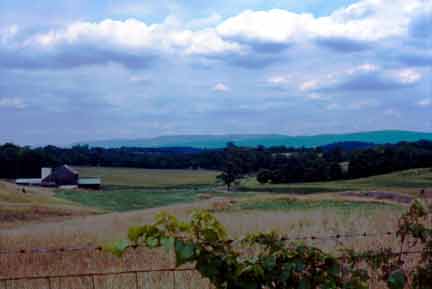 Brig. General William Frenchís Third Division advanced over the Roulette Farm to attack Brig. Gen. Robert E. Rodeís Brigade of Major General D. H. Hillís Division of Maj. Gen. Longstreetís command.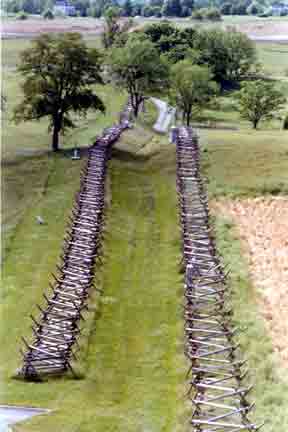 General Rodeís Brigade was positioned in this section of the Sunken Roadway. With the attack of the First and Third Division of the II Corps the confederate position was in danger of being overrun by federals and Rodeís Brigade launched a furious attack.
On the right of the observation tower the sunken road veered to the right, Brig. Gen. George B. Andersonís brigade was along that section of the sunken road, and Anderson's brigade was attacked by Maj. Gen. Israel B. Richardsonís First Division of the II Corps. Gen. Richardson was mortally wounded by a shell fragment and although the wound was not considered life-threatening: infection and then pneumonia ensued and Gen. Richardson became one of six generals killed at Antietam.
The Irish Brigade was one of three infantry brigades of Richardsonís First Division of the II Corps, advanced within 300 paces of Gen. Anderson's Brigade and after several volleys, the brigade fixed bayonets and drove the confederates from the sunken road.