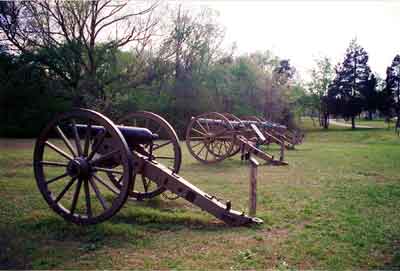 After the Confederates broke the Federal position along the Peach Orchard, the Sunken Road, and Duncan Field, the Union forces retreated and regrouped in an "L" shaped line perpendicular to the Tennessee River and parallel along the Pittsburg Landing Road supported by this line of cannons. Nightfall came and General Beauregard, whom command devolved to on the death of A.S. Johnston earlier in the day, halted the attack.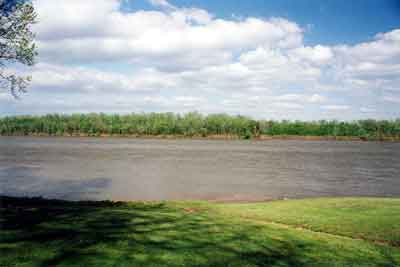 During Sunday evening, the evening of April 6, General Buell ferried the Army of the Ohio, almost eighteen thousand troops strong, and reinforced Grant's reformed defensive position about Pittsburg Landing, placing his troops on the left of the Federal line.
On the evening of April 6, Lew Wallace (the author of Ben Hur) marched his division from Crump's Landing up river and placed his division on Grant's right flank, reinforced Grant with five thousand troops.