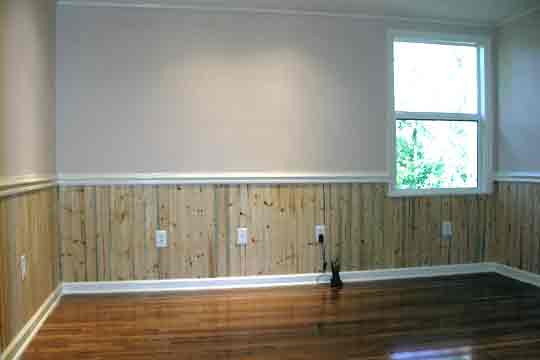 After completion of the installation of the floor, we installed three and a half tall baseboard molding along with shoe molding. which is shorter than the Great Room of the main floor but taller than the colonial style baseboard molding we used for the bedroom and bathroom section below.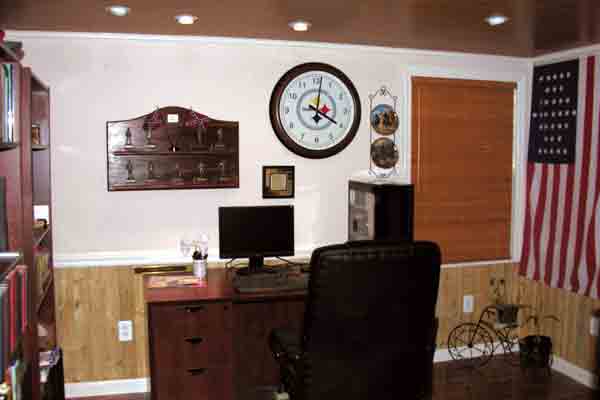 We purchased a five foot desk for a work area for Aimee and for placement of her personal computer, which Frank built, and hard wired it to an Ethernet port behind the desk to a bank of Ethernet ports by Frank's desk and return across the den, where the hard wired ports for the house, modem, router, and switches are located.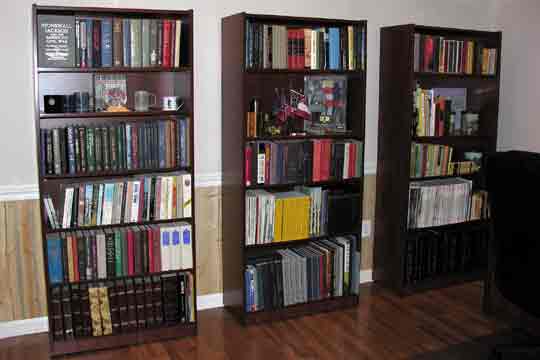 We installed three eye-ball recessed lighting fixtures on a dimmer switch in the ceiling for illumination of the south wall of the den for illumination of the book shelves that we positioned along the wall, which is to the left of the entry door from the main floor foyer.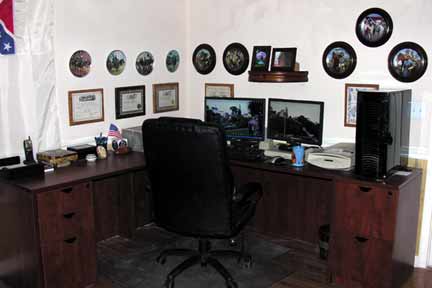 Frank's desktop computer, which he built, along with the computer peripherals, modem, and Ethernet hardware, is located on this desk and return. After over four years of gathering dust in the closet, Frank's civil war plates, plaques, and flags are now displayed in the main floor den.