Vases and a statue decorate the top of Cliff House Annex and these little touches make it a pleasure to wander along the streets of Portmeirion.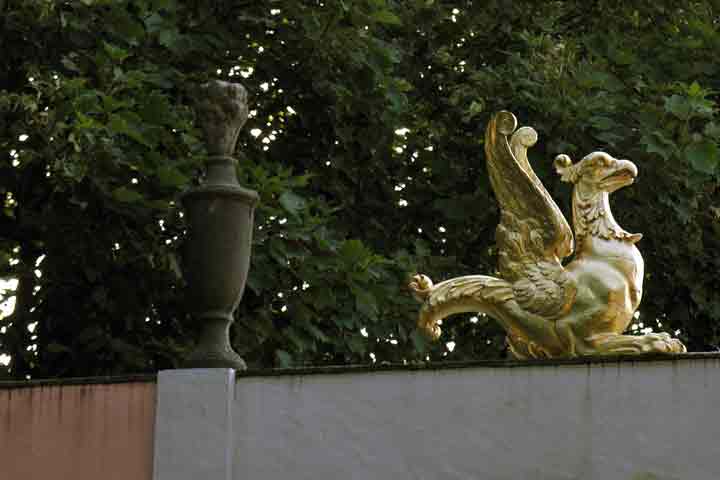 The Cliff House has trompe l'oeil windows painted on its front wall to eliminate the monotony of a large blank wall and still insure them privacy of the occupants.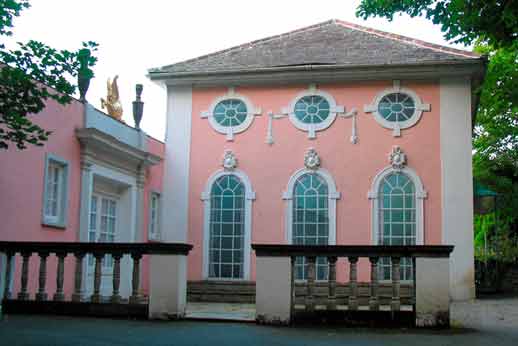 This lion sits by the rest rooms by the day visitor's entrance and this statue was originally for the Cliff House, which was originally to be named The Lion.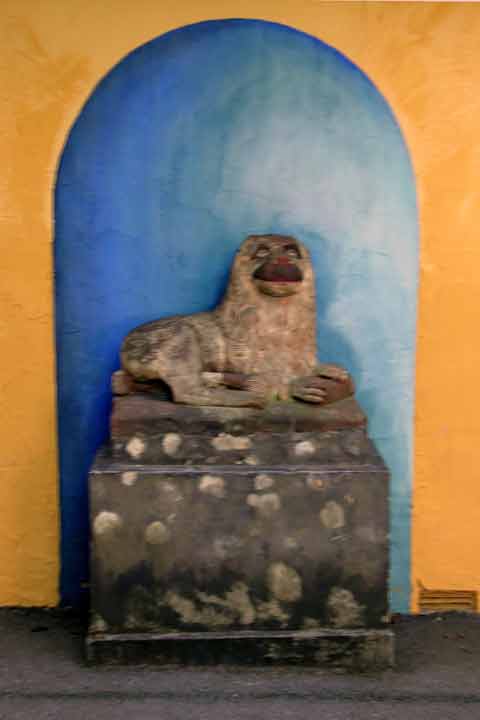 The back wall of the Cliff House has tall windows with fine views of the estuary.