The Gloriette has five trompe l'oeil windows painted on the rear wall and four Ionic columns from Hooten Hall in Cheshire, which was built circa 1800, demolished in 1931 and the columns were stored for three decades.
A fishpond is in the foregorund and the building in the background, The Ship Shop, sells Portmeirion pottery and souvenirs.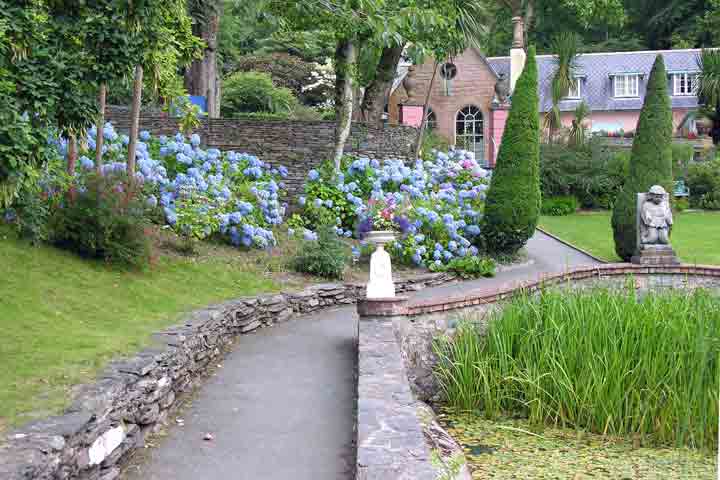 The Merboy holding a large fish sits on the edge of the fishpond on the Village Green.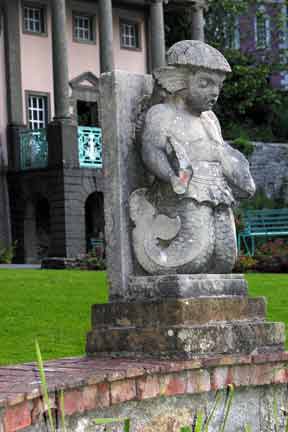 The bust of the Duke of Argyll by Michael Rysbrack (1694-1770) was irrelevantly placed on an upside down gasoline can and occupies a niche in a wall of the Trinity on the Village Green side and a bust of his wife occupies a similar niche in the same wall.